We founded our choir, Kammerchor Wernigerode, in 2003. Being alumni of the Landesgymnasium für Musik in Wernigerode, we all spent several years singing in one of the school's top choirs, the Rundfunk-Jugendchor or the Mädchenchor Wernigerode.
Today, we live spread all over Germany, studying and working in the most diverse fields. About once each month, we travel several hundreds of kilometres to meet for rehearsals and concerts. Even if most of us did not go to school at the same time, there is an experience uniting us – as a group of friends and as as a choir, in spite of ever-changing lineups. This common thread also serves as the foundation of our ambitious programmes  successes at competitions.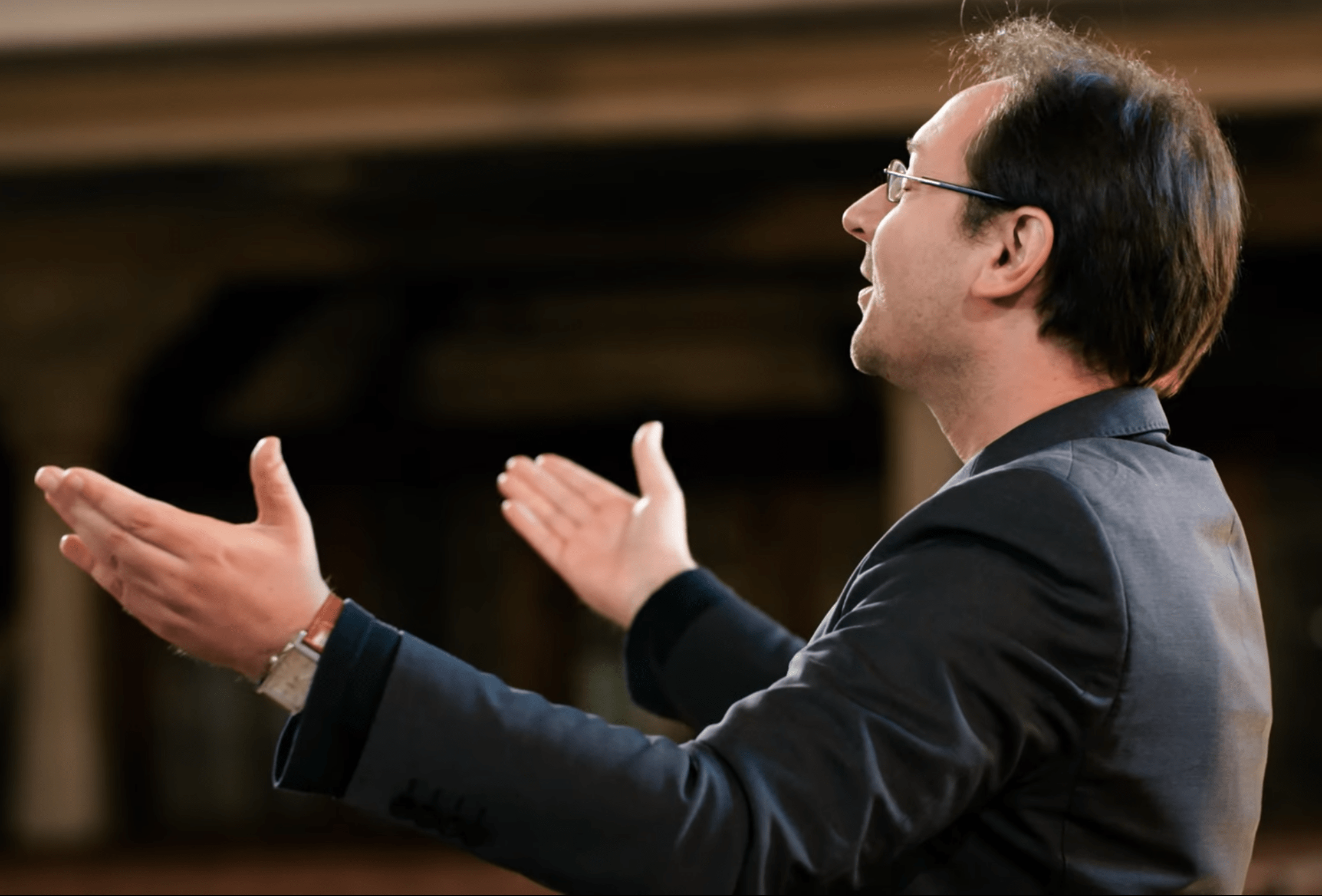 Over the years, not only our lineup evolved but also our director changed several times. Our first choir leader was Peter Habermann, and Rainer Ahrens directed us for several years. Since summer of 2017, Benjamin Stielau has been our artistic director.
Benjamin lives in Gera, where he was a pupil at the Spezialklassen für Musik at the Rutheneum school; since 2011 he works there as a teacher, organist and ensemble leader. Additionally, since 2013, he leads the Singakademie Gera. He studied at the HfM Weimar with K.-J. Teutschbein, whose artistic assistant he became. He cooperated with the Staatskapelle Weimar, the Jenaer Philhamonie, the Philharmonisches Orchester Gera-Altenburg, the Voigtland-Philharmonie, singers of the RIAS-Kammerchor (Berlin), various project ensembles for early music, and the Schütz-Akademie. As a pianist, he has been a chamber music partner to musicians of the Staatskappelle Dresden and the Mozarteum-Orchester Salzburg; he has played continuo with ensembles like the Mitteldeutsches Kammerorchester and the Capella Jenensis. As an organist, he performs both domestically and abroad.